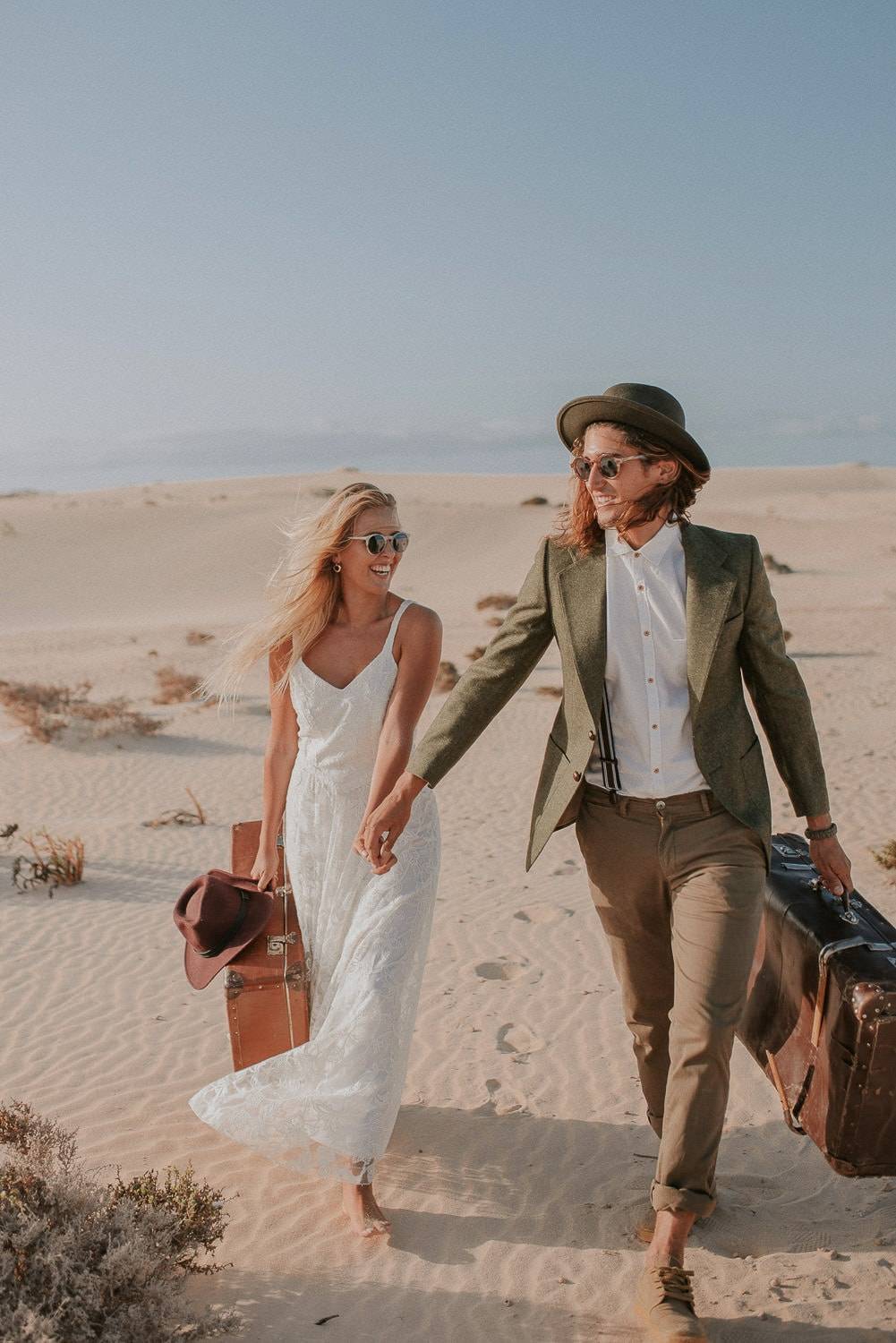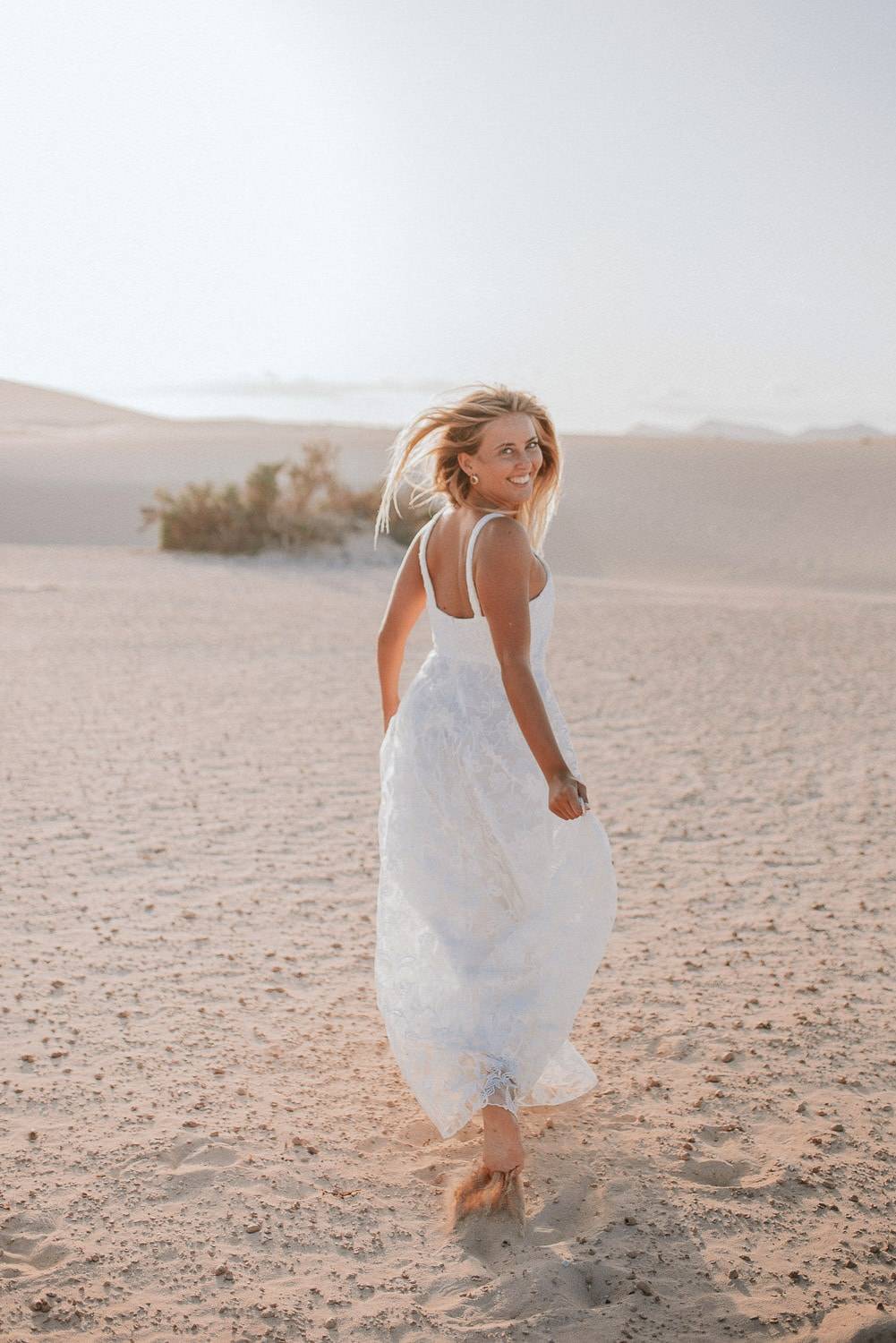 The desert of Corralejo, located on the captivating island of Fuerteventura, offers a truly mesmerizing backdrop for an unforgettable elopement. With its vast expanse of golden sand dunes stretching as far as the eye can see, the desert creates a sense of awe-inspiring beauty and serenity.
Together with your photographer and planner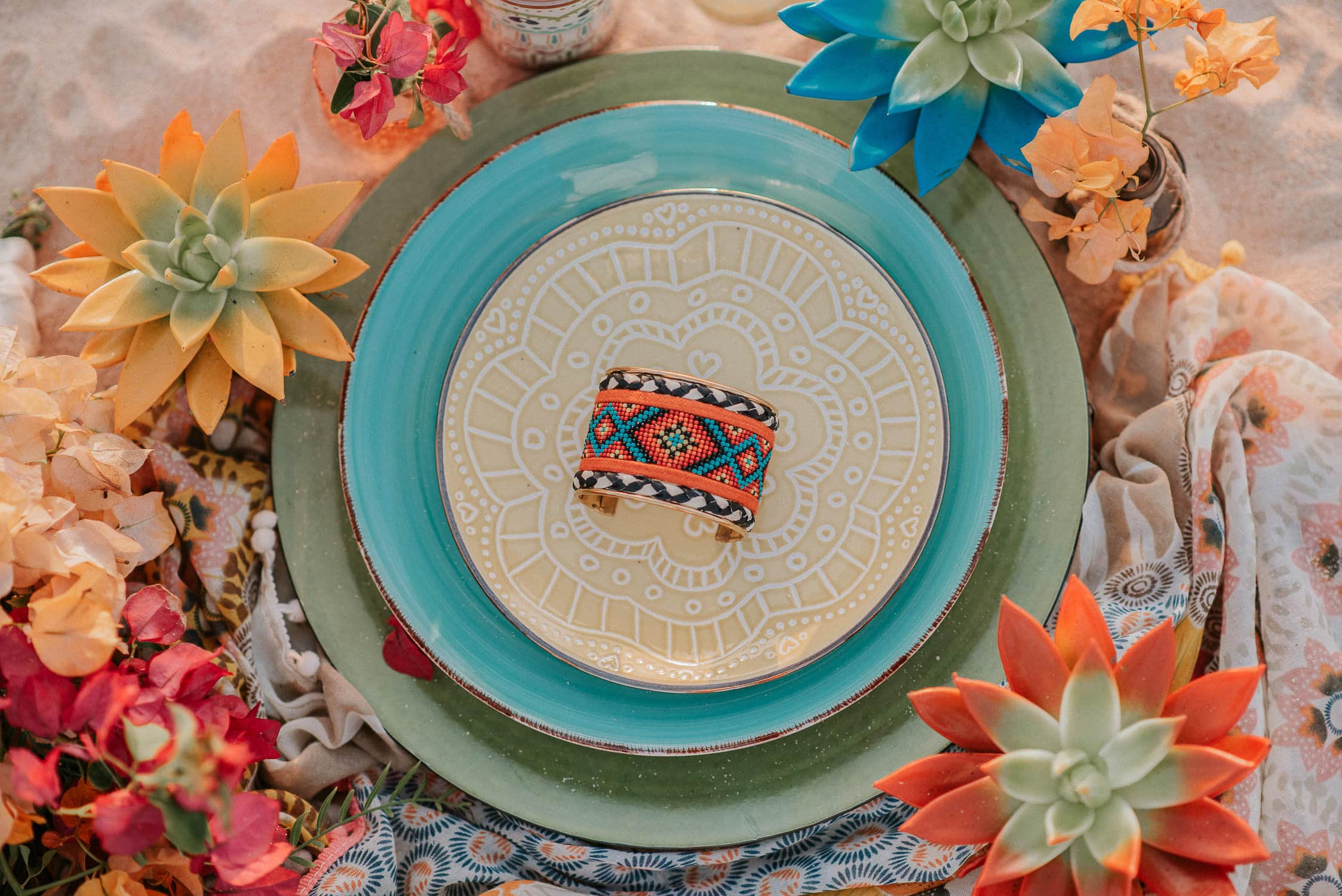 A planner's attention to detail and creative touch will create an enchanting atmosphere, allowing you to fully immerse yourselves in the beauty and joy of your love in the desert of Corralejo. Along with your own contributions as the photographer, the planner will help bring your vision to life and ensure a truly memorable and personalized elopement experience.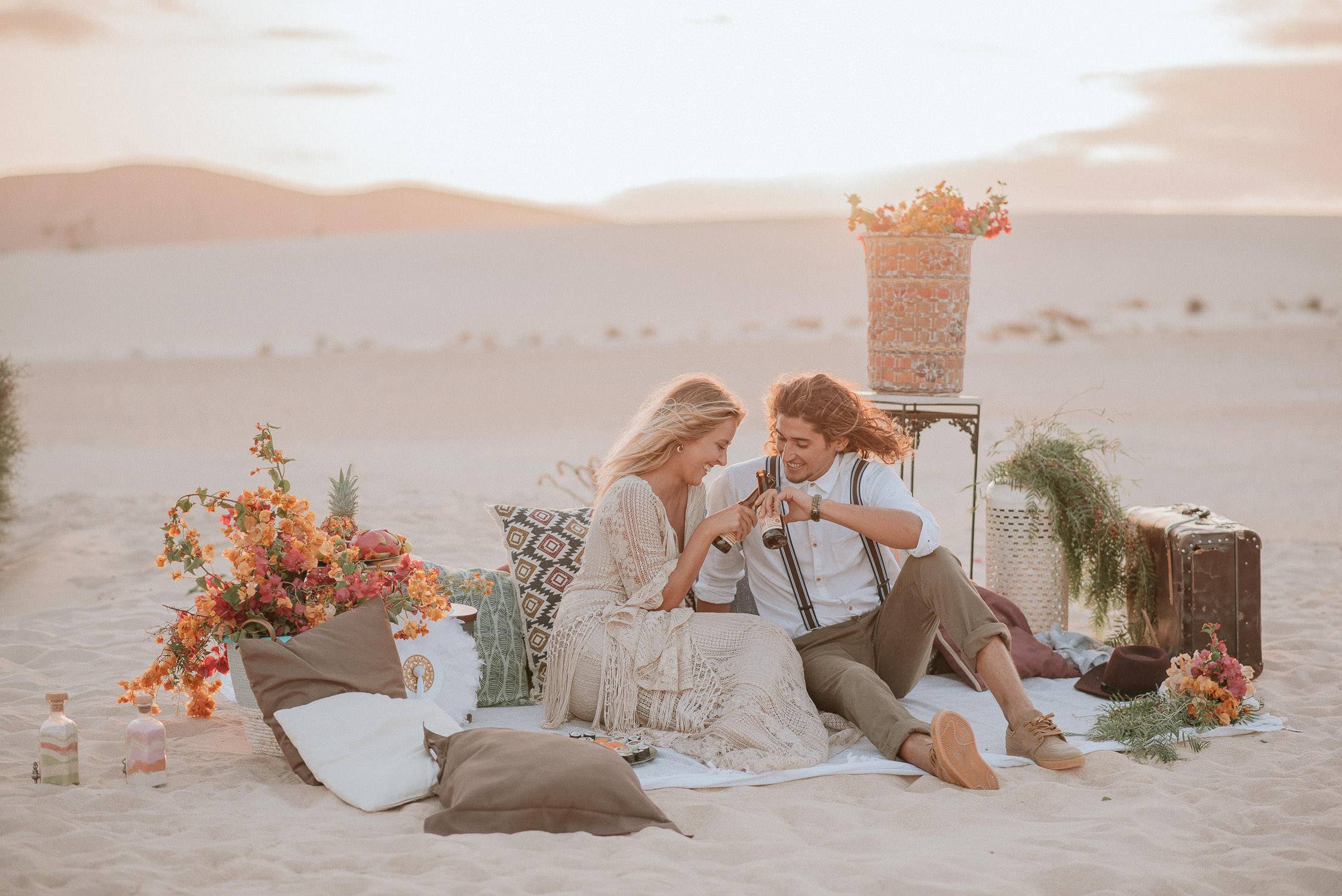 I tell stress-free stories
As the sun casts its warm glow over the desert, it creates a magical atmosphere.The winds whisper secrets as they traverse the undulating dunes, immersing themselves in the solitude and raw power of the desert.
Love is the only true adventure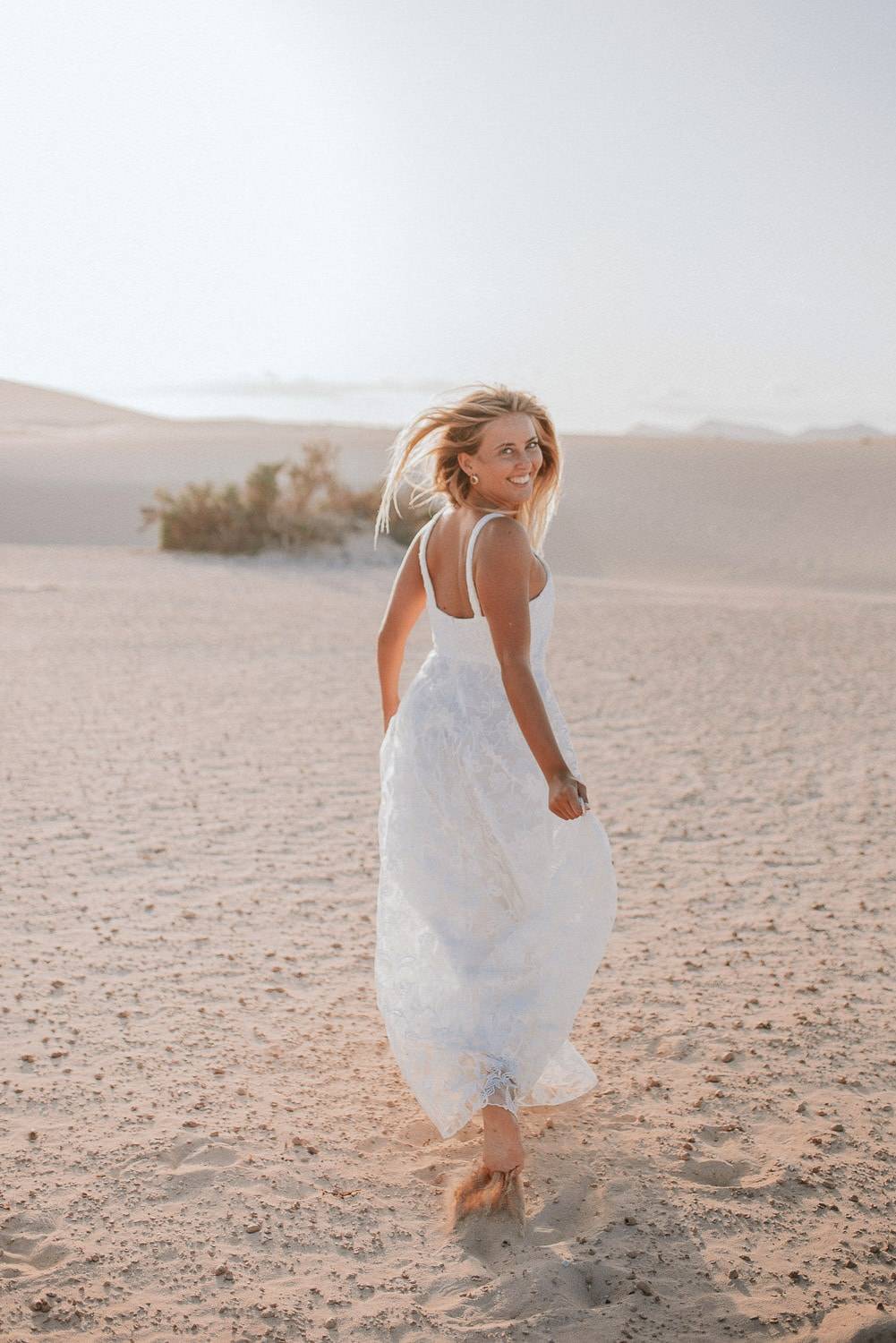 Together, we'll create a relaxed and joyful experience, resulting in beautifully authentic and heartfelt images that reflect the true essence of your elopement story in the desert of Corralejo.
My goal is project visually your true self by praising both your flaws and virtues.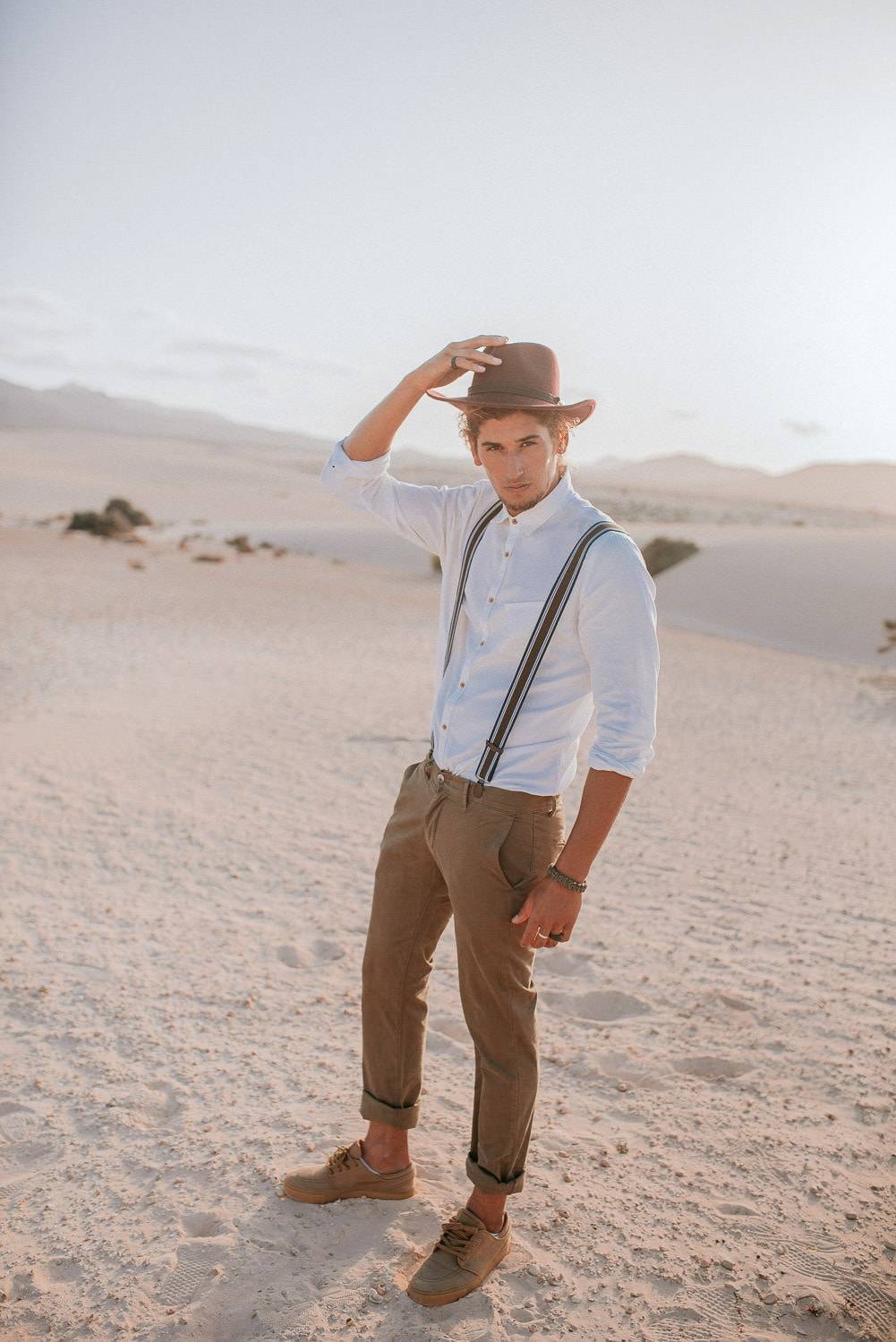 It's about letting go of any pretenses and simply allowing your love to shine through in its purest form. With no audience or expectations, you can laugh, cry, and express your emotions without reservation.
When the years pass and memories get blurry, you'll grab this photo album and reminisce about the amazing life you've had together.
If you think we're the perfect fit get in touch and tell me all about your wedding/elopement plans. I can't wait to hear from you!